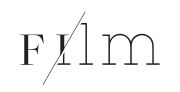 Death and the Lady
The story of a very old woman, her very old dog, and the night Death comes between them.
The full film, along with a write up, can be view at The New Yorker.
Counterfeit
Can you live honestly in a dishonest world? Malik, a West African immigrant, has found his small corner of the American Dream hustling illegal knockoffs and turning small cons on unsuspecting tourists in New York's Chinatown. For him it's just business. Until a fellow emigré entreats him to sell a briefcase of real Rolexes in this sea of counterfeits.
Diva
Trailer
Set against a lyrical, majestic portrait of New York, a young dancer runs up against the limits of her talent.
Der Traschenmaus
An operatic just-so story about love, loss, and the vagaries of trash collection.
Molemate
A spiritual mole who enjoys earthly things goes in search of her soulmate.
Godosaurus
A musical comedy about three dinosaurs, faced with extinction, who go in search of God to answer the age-old question, "Why do we fall over?"